it's the month of writing. and death. and summer.
and music.
and thus, here we are.
(no i would never be able to take any of the following photos, creds to their site or to imdb)
---
rob simosen is cool. like, really cool. like life of pi and stargirl and love, simon and captive state cool. i first heard his work in gifted last year and it's been a beautiful symphony of music since.
favorite recent listen: butterfly 1 (chu and blossom)
ryan o'neal, or as you all may know, sleeping at last, has been the composer of my childhood background music, summers, trauma, most of my life really. the work he's done over the years is just really inspiring and mindblowing (a bunch of shows, films, and ads, atlas, the sleeping at last podcast, to name a few) and his covers and singles are just… hhh. amazing. i've been playing many beautiful things and atlas ii on repeat lately, it's been great.
track that peeks into your soul: two
you should know who alexandre desplat is, he scored a few magical wizard kid films, and also little women. if you don't, that's okay, you're probably familiar with a lot of his work through just classic cinema and maybe the academy awards. i find that interesting about certain artists; you learn to love their art before you even know who the artist is. it's really fascinating.
best album to burn midnight hours to: probably little women, that's a whole trip and a half.
pinar toprak is a breathing genius, and i find it really sad that the film industry and its eager audience sleep on her work and the work of so many other female film composers. we pay a lot of due attention to john williams and hans zimmer, but toprak scored captain marvel, purl, stargirl, krypton, and a ton of other tracks that's not being recognized nearly as much as it should, which seems off. anyway i just think she's neat please check her out and go make hollywood actually try for once ty
track that will knock you into finishing that project: i'm all fired up, captain marvel
tamar-kali has a really cool vibe with her work that i stumbled on listening to the spotify mixes at like, four am one time and it's really entrancing and invigorating and just. ahh. really great get lost in your head music.
something vaguely different yet familiar: mudbound. like. all of it.
terence blanchard's sound in blackkklansmen was so chillingly fun, and harriet equaled if not beat that standard of musicality. i could easily get lost in those sounds for hours. a tale of God's will and flow are some of my favorites. at this point i'm just geeking out about all of this but then i suppose i have good reason to.
the track that Will force you to stop and go "wow": goodbye song, harriet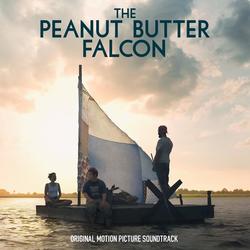 this one was a collab and i don't remember everyone by name, but this one is just,, so– idk what the world is, euphoria inducing? clara shared it a while ago and it's quickly become one of my favorites and then i want to go watch the movie which leads to another rant nobody asked for so i'll stop right there, but if you ever feel like wandering and being home at the same time, give this a listen.
the "i want" song you'd hear on the radio going to the lake and never being able to forget: running for so long (house a home)
is this a nerd thing to do? perhaps. but i can't think of a new month or a new season or anything new and exciting without music, and well, these artists make amazing music. so. that's that.
anyway okay that's it byee
~time moves fast now, like tires on the road/but i don't mind it, i always dreamed to go/the long nights over, and i'm starting to believe/i'm not as broken as some made me out to be, jo~